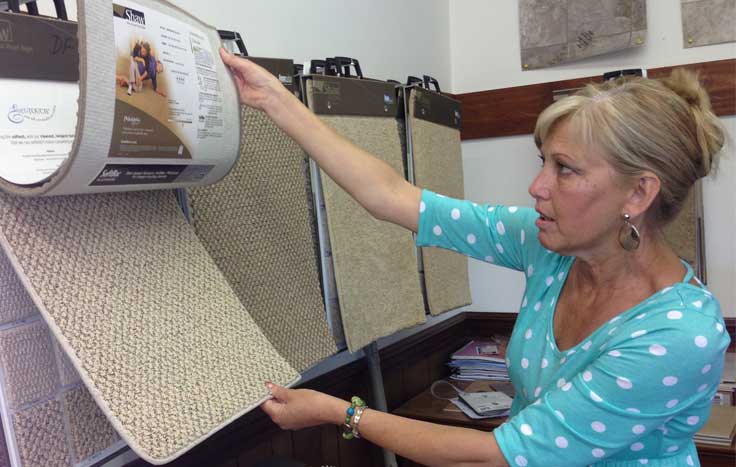 Stop by...
to shop for your flooring needs.
130 Coffman Drive
Collinsville, Virginia
(next to Terrace View Apartments)
Debbie's Flooring, a division of Sam Adkins Home Builders, offers the best in residential and commercial flooring, serving Martinsville-Henry County, Virginia, and surrounding areas. A licensed and bonded floor installer, Debbie Washburn has more than 25 years of experience, reliability and exceptional customer service.

She also has the best team of skilled craftsmen and specialists with Sam Adkins Home Builders, who has been a locally owned and operated business for more than 45 years, to help her install your flooring quickly and near perfection.

Debbie gives all of her customers personalized, hometown attention that big retail chains are unable to do. She will come to your house or business personally, not a designated sales representative, to discuss your flooring needs.